Festival of The American Spirit Fireworks Extravaganza
DUE TO COVID-19 THIS EVENT HAS BEEN CANCELLED
About This Event
Join Kerman for their Annual Independence Celebration "The Festival of the American Spirit Fireworks Extravaganza" on Friday, July 3rd. A family-oriented evening with kids activities, food, miscellaneous vendors, entertainment and an outstanding display of fireworks! Gates open at 6:00 pm. Fireworks at 9:20 pm. (approx.)
Price: $TBA Adult
$TBA Child 4-10 years old
Click here for an event flyer –  Coming Soon!
Proudly Sponsored By:
 
KERMAN HARVEST FESTIVAL & PARADE
CARNIVAL: Thursday, September 17, 2020 – Sunday, September 20, 2020
PARADE: Saturday, September 19th @ 10:00am – Download Parade Application Here: Coming Soon!
Car – Motorcycle Show: Saturday, September 19th – Download Registration Form Here: Coming Soon!
EVENT DETAILS:

Celebrating 76 years and still going! Four-day event opens on Thursday, September 17th at 5:00 p.m. Food,
miscellaneous vendors, Paul Maurer Shows Carnival, entertainment, and music nightly – dance outdoors under the stars!
PARADE DETAILS: SATURDAY, SEPTEMBER 19TH
Join your community in celebration of the 76th Annual Kerman Harvest Festival Parade! The parade starts at 10 a.m. in downtown Kerman. Parade procession Travels down Madera Avenue from "A" Street to "G" Street.
2020 Parade and Festival Theme: "To Be Announced"
Kerman's 24th Annual Night Christmas Parade!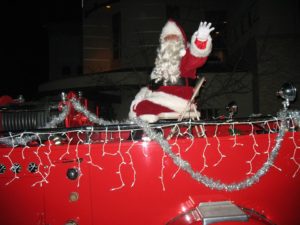 Theme: TBA
Event Dates:
December 12th, 2020 @ 6:00 pm
Holiday Event Flyer: TBA
Parade Entry Form: Click To Download → Coming Soon!
Description:
"Theme TBA" is the Pageantry of Lights Christmas Parade theme for Saturday, December 12th at 6:00 p.m. in downtown Kerman. The parade route is Madera Avenue, "C" Street to "G" Street.  Announcer's table located in front of the Kerman Chamber of Commerce Office, 783 S. Madera Avenue.
Come to the parade and welcome Santa Claus to Kerman! It's a fun evening of sparkling lights and smiling faces.
HOLIDAY GIFT FAIR – Saturday, December 12th
A Holiday Gift Fair will be held on Saturday, December 12th in the parking lot located at Madera and "C" Street in Kerman starting at 4:00 p.m.  Crafts, gifts, food and more; come, browse and do some holiday shopping in Kerman and stay for the Christmas Parade. For application please email request to kparade@kermanchamber.org